Get Up to 70% off on this thanksgiving !
"I wish I will soon be allowed to wear such click-click shoes that my mum wears every day!"
When it comes to high heeled shoes, we have a special place in our hearts. So we've decided to create the ultimate list of types of heels. We ladies are very choosy when it comes to the selection of high heels because heels play an integral role in the style tone of any female. Ladies expect a lot from theirs footwears as this fashion wears add a statement to their personality. And when it's HEELS you can't imagine that level of excitement and happiness we go through.
discover various types of heels you can wear to make a statement.
1. Kitten Heels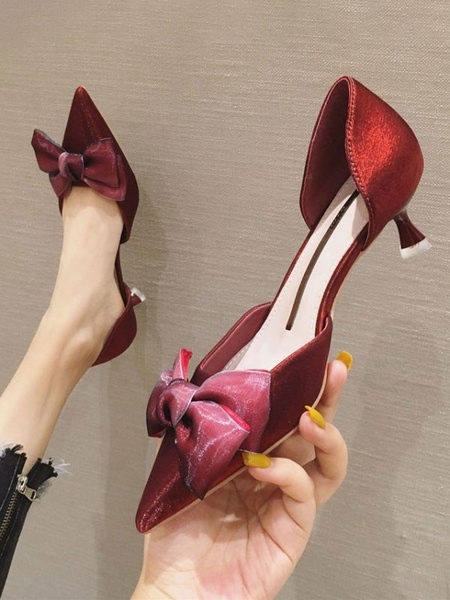 Mid-Low Heels Pointed Toe Kitten Bows Casual Polyurethane Pumps
Style : Elegant
Occasion : Daily Casual
Color : Burgundy, Nude, Black
Season : Spring, Summer, Fall
kitten heels and love the style for the comfort / fashion mix. They're great for parties or work events where you don't need the extra height but will be on your feet for awhile.
2 . Pumps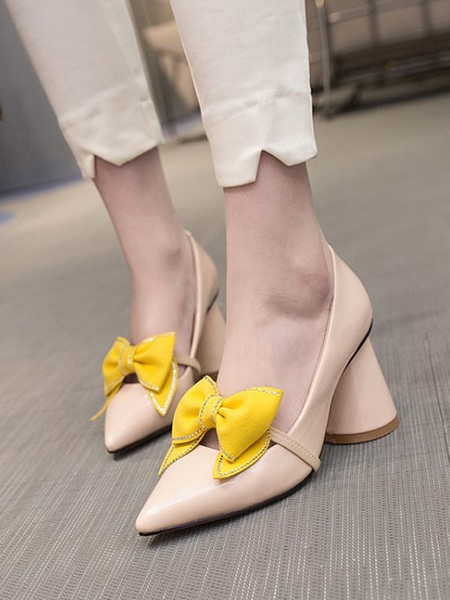 Pointed Toe Chunky Heel Bows Casual Pumps
Occasion : Daily Casual
Upper Material : PU
Color : Apricot, Black, Yellow
Season : Spring, Summer, Fall
Also known as simply high heels, pumps are usually wider and between 2 and 3 inches in height. They're typically low cut around the front.
3. Stilettos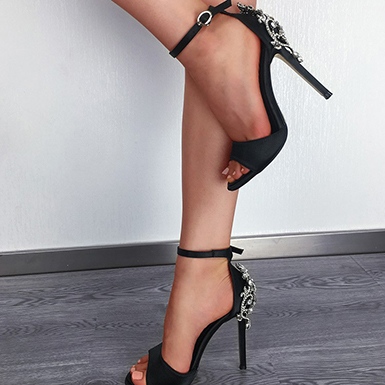 Stilettos High Heels – Studded Silver Back
Color  : Black, Champagne
Style  : Fashion
Pattern  : Solid
Embellishment  : Buckle
The highest of all the high heels, stilettos can reach up to 8 inches. While these heights can cause problems walking for many, it's a worthy skill for the lengthening effect they have on one's legs. 
4. Ankle Strap Heels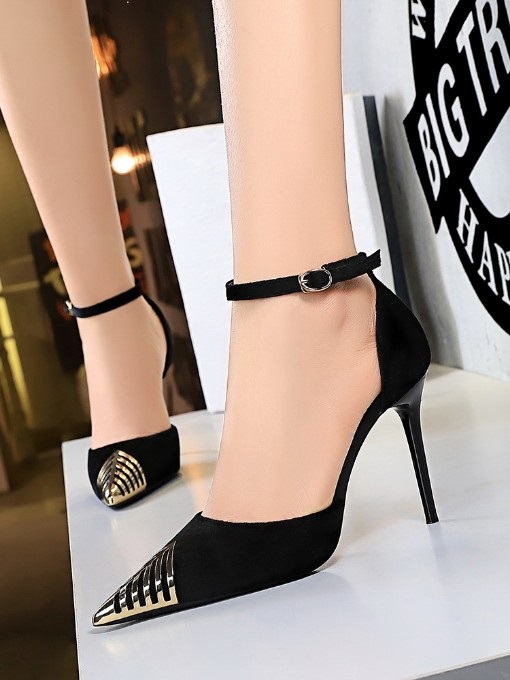 Night Club Pointed Toe Ankle Strap Heels
Color : Red,Black,Apricot
Upper Material : Suede
Occasion : Street
Heel Style : Stiletto
ankle strap heels are very much in style right now. The height of the heel can vary, but the one common denominator is the strap that goes around the ankle, making the heels more secure and comfortable to walk in. 
5. Wedge Heels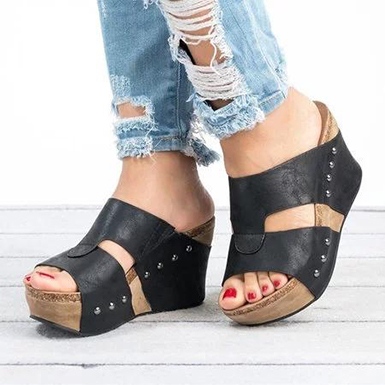 Birkie-Style Wedge Sandals – Double Wide Straps Open Heels
Color : Black , Brown , Khaki
Material : PU Leather
Style : Casual
Pattern : Solid
Occasion : Daily Casual
Wedge heels are immensely comfortable and it is not difficult to walk in such stylish footwear. If you're one of those who have a hard time handling pencil heels, wedges are here to save you.
6. Platform Heels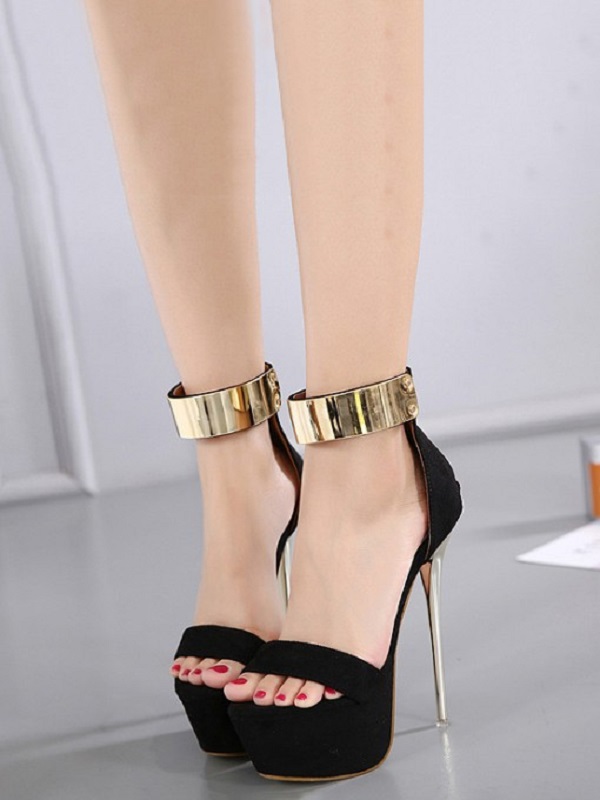 Sexy Patchwork Stiletto Heels Platform Sandals
Color : Black, Wine Red
Upper Material : Artificial Plush
Occasion : Street, Night Club
If you're fond of heels and can't carry off the high ones then Platform heels are here to save you. Pick a basic color which can go with any of your outfits .