We believe wearing a bikini needs extreme confidence, be it any body-shape if you are positive enough, it will gleam in what you are wearing. So, beach babes, the flaunting season is here, so flaunt at your best. We are talking about the summer season, the perfect season to settle down at a beach destination or to splash in a pool party. If you have plans of enjoying your summer weekends at the beach, then girls it is time to start chasing for perfect beachwear. A flirty, girly and sexy swimsuit is all you need to flawlessly enjoy the beach party. That is why we are here to give a fashion guide on how to pick the perfect bikini according to your shape.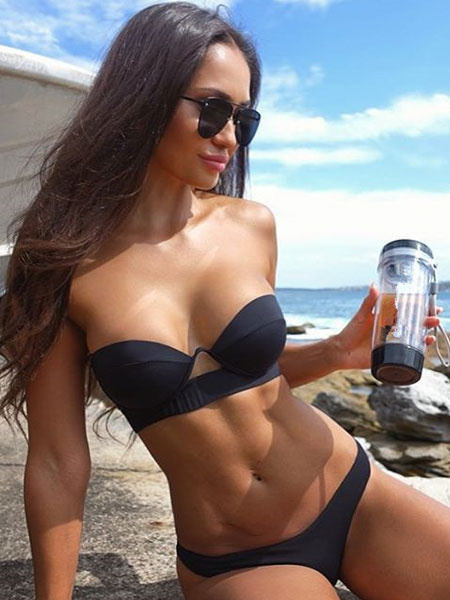 Inverted triangle, cone, strawberry, or whatever you call this body shape, it's much more common than you might think! Understanding the best swimsuit styles and cuts for your figure can make swimsuit shopping much sooner, easier and more rewarding. So, if you have an inverted triangle body type which means if you have a bigger bust compared to your hips you need to pick certain kind of swimwear styles to highlight your assets. Pick a swimsuit that illustrates your waist, balances out your body's portions, and shows off your gorgeous legs.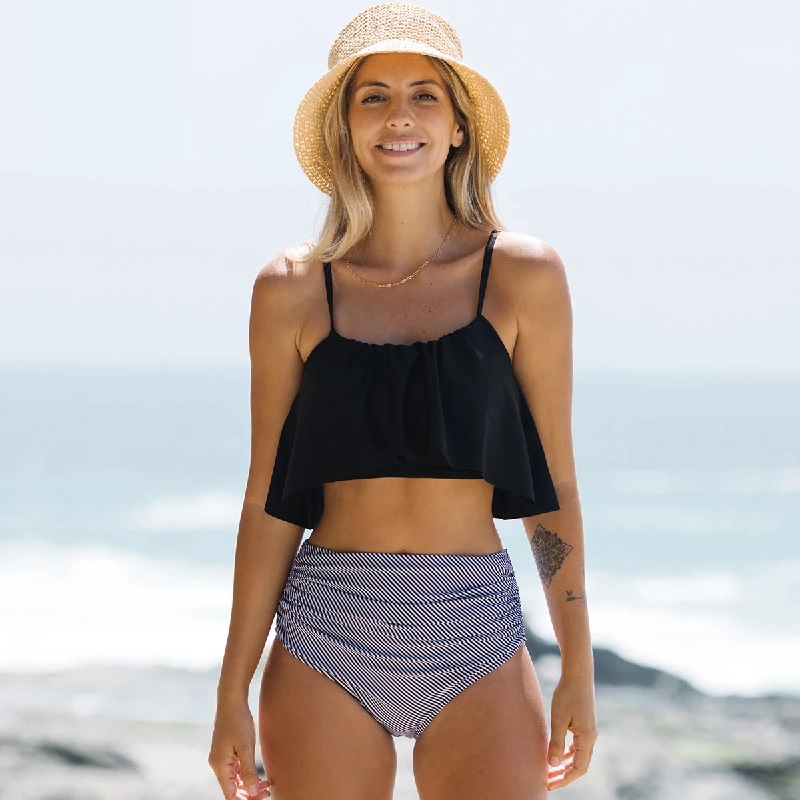 If you are not sure what is the best swimwear for triangle shape, you are not alone. Triangle type women are naturally more top-heavy than bottom-heavy, as suggested by the name "triangle". Since many women with triangle shapes verge to have an athletic body, it is easy for the inverted triangle body type to come across as very fit but not as feminine as some of the other body types.
If you're honoured with a slender rectangle body shape, a skimpy triangle style top will add flattering curves to your bust and waist, giving you a more feminine silhouette. Halter bikinis and tank tops also look incredible on rectangle body types.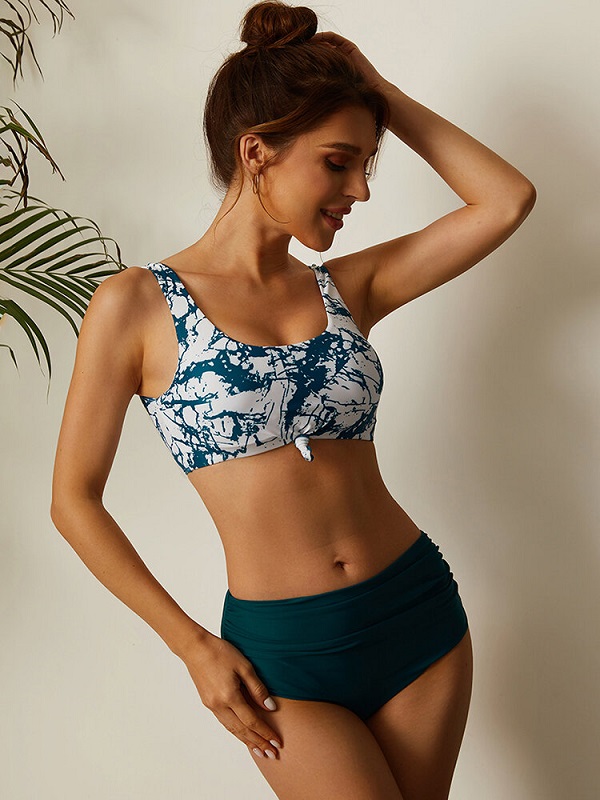 Bikinis for hourglass figures can be hard to find and with swimwear season in full swing, the possibility of slipping into a two-piece can be a little daunting, we've created your search a little bit easier. If your bust and hips are adequately proportioned, and you tend to have a smaller mid-section, chances are you're a classic hourglass. And the good news? Your shape is perfect for high waist bikinis.