Picture this: you're heading out for the night in a killer pair of brand new heels. You walk into the party oozing with confidence, looking and feeling your very best. Nothing ruins the vibe worse than your feet starting to scream at you—we've all been there. Even so, it's hard to imagine life without heels. They make your legs look miles long and literally elevate your outfit. There's something so empowering about that sound of your feet clacking against the ground with each step. What if we told you that you don't always have to sacrifice comfort for fashion? If you're searching for how to make heels more comfortable, we're here to help.
How To Make Heels More Comfortable Starts With Choosing the Right Pair
The first step in how to make high heels more comfortable begins with selecting the right pair. Let's start with the basics of finding if you can't walk in the shoes, don't buy them. Trust us, your feet will thank you. A good rule of thumb to keep top of mind is, if you're a high heel novice, keep the height under three inches. The higher the heel, the more strain on your feet. We recommend starting low and working your way up. Now that you've got a pair in perfect height, let's figure out your correct shoe size.
How To Make Heels More Comfortable: Choose the Correct Shoe Size
If you're looking for how to make heels more comfortable, choosing the correct shoe size is the first step. This may seem obvious, but wearing the right size is key to keeping your feet happy. A little extra wiggle room can amount to a lot more comfort for your toes. Your heels should have between a quarter to a half-inch of space in front of the longest toe. Many of us have one foot that's slightly larger than the other, so it's important to fit your shoes to your biggest foot. If you find your toes are feeling squished after a few minutes, don't hesitate to go up half a size. You may have to play Goldilocks while shoe shopping, but eventually, you'll find a pair that's just right.
How To Make Heels More Comfortable: Choose Platform Shoes
For the next phase of how to make heels more comfortable, let's discuss the most sensible and stylish silhouettes. Platform heels are typically more wearable than stilettos because they offer the same height but at less of an angle. It's surprising how much the shape of your shoe impacts the level of comfort. A platform heel cuts down the distance between your heel and the ball of your feet. This means they're not as taxing on your arch, which alleviates a lot of pain associated with wearing towering heels.
Platforms with a rounded toe box are also a shoe-in for comfort, as it allows your toes to lie flat. You can try pointed-toe styles, as long as the point stretches out instead of ending right where your toes rest. Reach for chunkier heels and wedges when dressing for a garden party to avoid sinking into the grass.
How To Make Heeled Boots More Comfortable: Specific Tips To Bet Your Boots On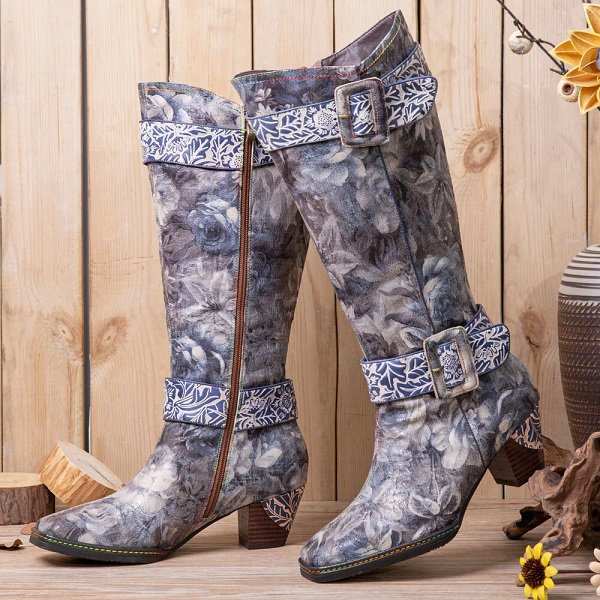 Your boots are made for walking, so why not take a few measures to ensure they're as comfortable as possible. That unpleasant rubbing feeling you may experience while wearing heeled boots typically occurs when your feet are sweaty. Wondering how to make your heeled boots more comfortable? Moisture-wicking cotton socks can be a lifesaver for your feet this boot season. Try a crew-length pair with platform lug sole booties and you're ready to hop on board the normcore trend.
Give Your Feet Time To Rest
As we wind down our guide on how to make heels more comfortable, let us leave you with this thought. Nobody's feet can stand up to wearing high heels all day, every day. It's important to give your feet a break. Avoid wearing high heels more than two days in a row, and try to leave a day's rest in between. Time heels all wounds and the same goes for your feet. Soak them in a warm mineral bath and finish with your favorite moisturizer. Drawing an imaginary alphabet with your big toe is another trick for stretching out your sore feet. Give these a try, and you'll be ready to get back in your heels in no time.
How To Make Heels More Comfortable With Inserts
Once you've given yourself time to break in your heels, you may have found a few areas of discomfort. No need to push those gorgeous shoes to the back of your closet. They are salvageable with the help of padded inserts. Silicone or gel inserts are an easy answer for how to make heels more comfortable. Here's why: they'll hold your feet steady in shoes. This means your feet aren't sliding forward as much. How does this help solve high heel pain? Your weight redistributes on your heels rather than the balls of your feet. This shift in pressure on your feet can be a game changer.
Wear Them in Before You Wear Them Out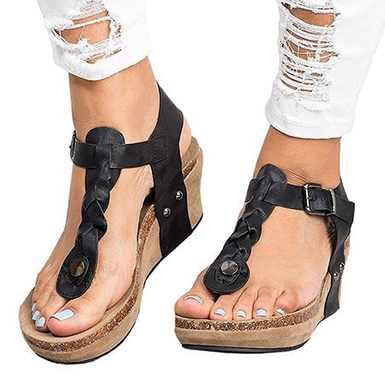 If you've treated yourself to a new pair of heels for an upcoming event, leave time to break them in beforehand. Start by wearing your heels around the house for at least an hour. This will help you identify any potential pain points, and also allows the shoes to mold to the shape of your feet. Take it up a notch by pairing thick socks with your new heels. While this might seem weird, it will slightly stretch all the areas that could otherwise pinch your feet.