This collection of cute casual outfits is for flattering, secure, comfy, and can be worn for activewear. Every girl can look pretty and beautiful in that collection.
Plus Size Knee Length Dres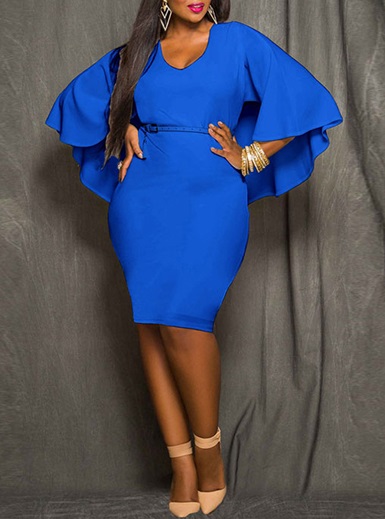 Plus size knee-length dress so you can look and feel your best.
---
Retro Knotted Print Bows Sleeveless Straps Neck Swing Dress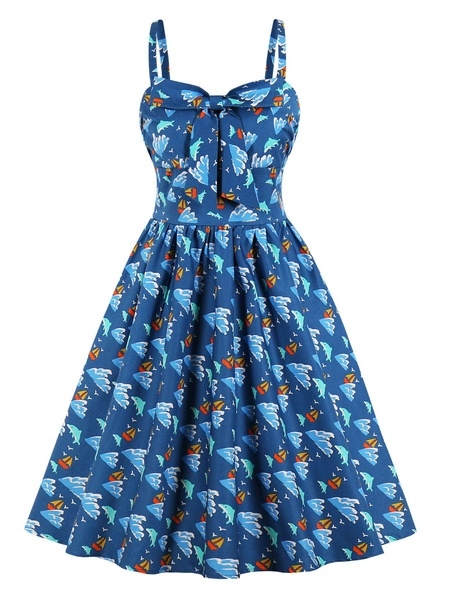 Women's retro vintage 50s 60s knotted print swing dress without sleeve.
---
Ruffled Mid Long Long Sleeve Dresses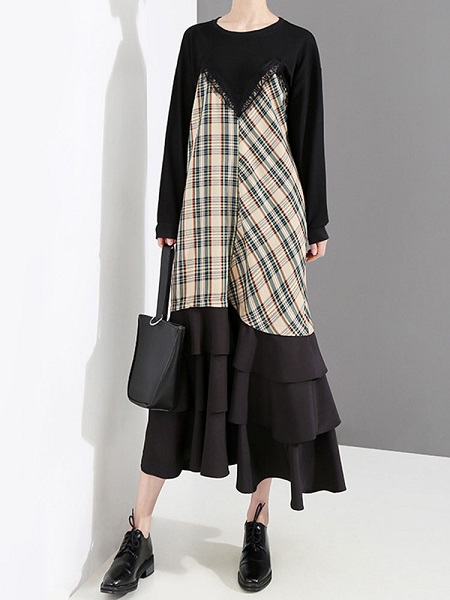 Order right now this ruffled long sleeve dress for daily casual before it goes out of stock.
---
Skater High Collar Short Sleeves Printed Embroidered Casual Fit And Flare Dress
Flaunt your style in high collar embroidered casual fit and flare dress.
---
Short Sleeves Checkerboard Pattern Turndown Collar Asymmetrical Cotton Irregualr Hem Dress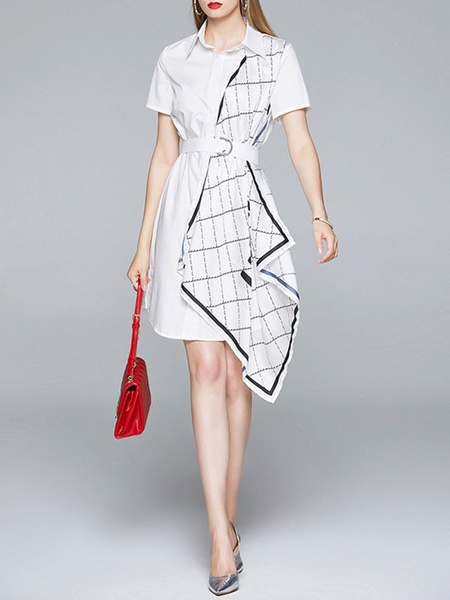 In short sleeve and hem, design can give a sexy and bold look to anyone.
---
Long Sleeves Geometric Turndown Collar Pleated Stretch Polyester Knee Length Dress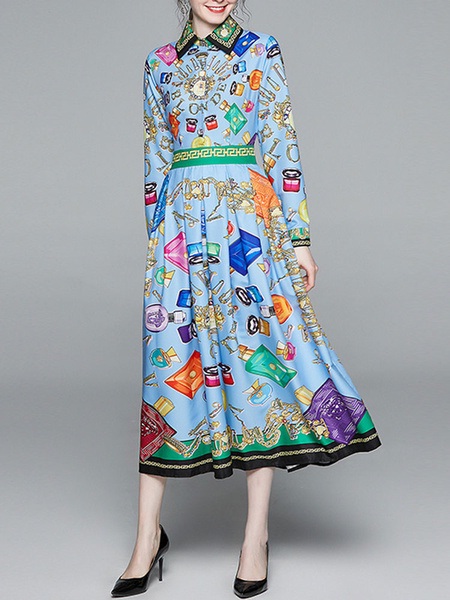 Classic long sleeves geometric stretch knee-length dress with a turndown collar.
---
Multicolor Boho Floral Print Summer Women Casual Beach Dress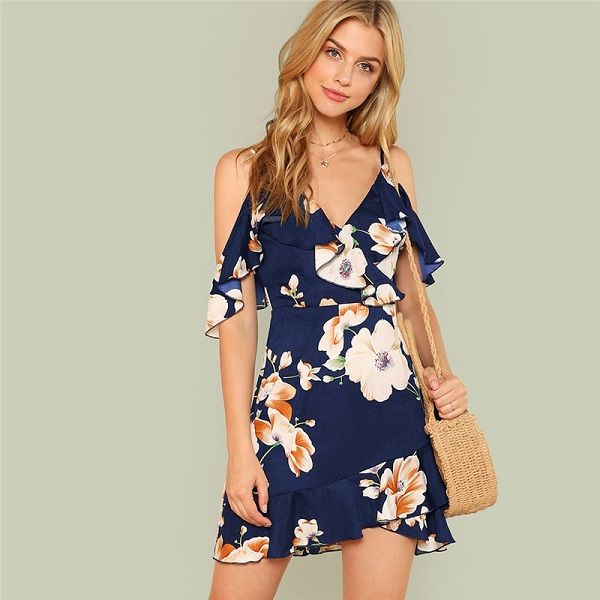 Multicolor boho floral print casual dress that includes v-neckline and short sleeve.
---
Multicolor Collar Scarf Print Self Belted Shift Short Dressh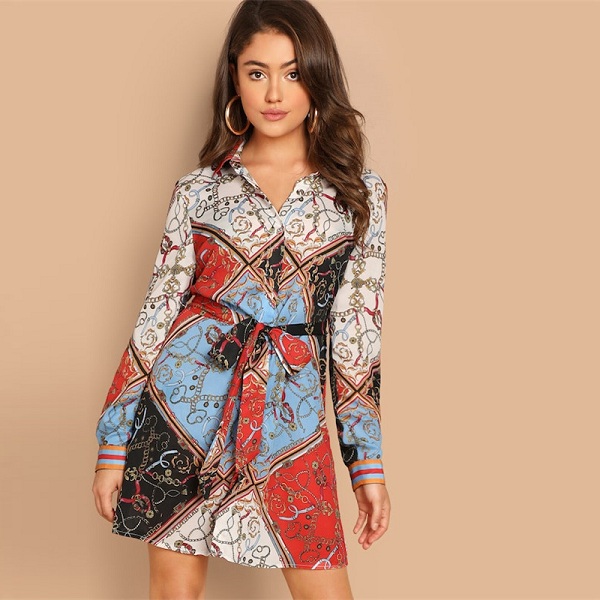 Every girl should have a cute dress like this scarf print self belted short dress.
---
Multicolor Floral Print Belted Mini Puff Sleeve Casual A Line Dress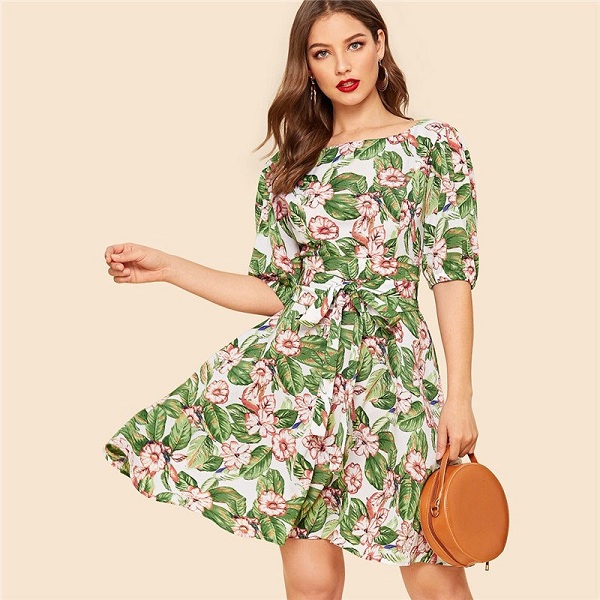 Bright & bold floral dress to cover your casual & occasion looks this season.
---
Polka Dot Long Sleeves Tiered Dress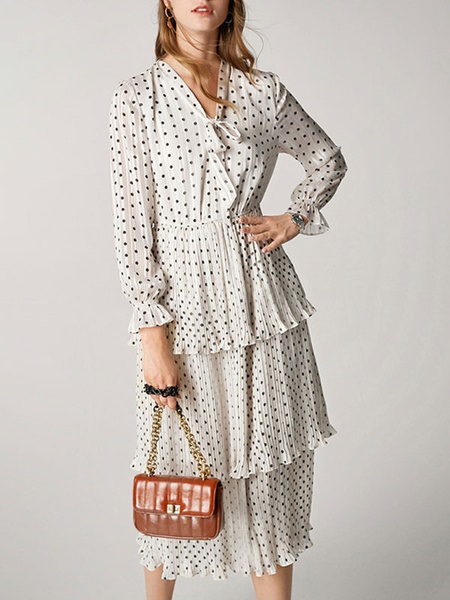 This lightweight piece features a tiered skirt design for maximum movement.